Piekarsky, Donchak enter Schuylkill County Prison - News - Republican Herald
Brandon J. Piekarsky, 17, of Shenandoah Heights, and Derrick M. Donchak, 19, of Shenandoah, entered Schuylkill County Prison Sunday morning to begin serving their sentences for simple assault and alcohol-related crimes arising from the July 12, 2008, beating of Luis E. Ramirez Zavala.

A prison employee said both were at the prison, but he could not confirm the time of their arrival.

After a five-day jury trial that attracted international attention, Piekarsky and Donchak were convicted May 1 of assaulting Ramirez, 25, of Shenandoah, an illegal Mexican immigrant who died two days after the beating.

They were acquitted of more serious charges, aggravated assault and ethnic intimidation, plus third-degree murder in Piekarsky's case....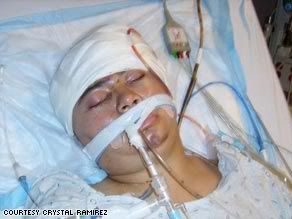 RAMIREZ