ABC News: White Party, Black Party? Politics and Race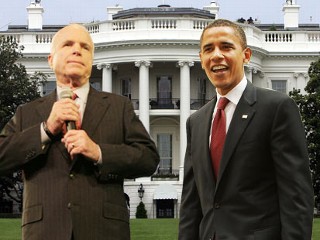 Members of the country's largest minority groups -- blacks, Latinos, Asian-Americans -- are predominantly Democratic.
According to 2004 statistics, white Americans are split evenly between
the two parties with an equal percentage who are independents. But 90
percent of registered Republicans are white.