Friends, family gather to say goodbye to slain woman | GreeleyTribune.com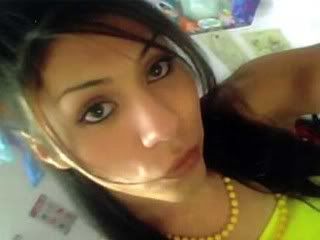 Monica Zapata reflected Saturday night in front of 200 people about her sister's life and death and could not keep from leaning on her family an arm's length away.

"We never knew how dangerous this world is," Zapata said, remembering her sister Angie Zapata, a transgender woman killed in Greeley in mid-July. "You are who you are and you should never be ashamed."

Officials say Angie Zapata was the target of a hate crime after a man she was on a date with beat her to death with his fists and a fire extinguisher after learning she was biologically male, according to police. The man, Allen Ray Andrade, faces first-degree murder charges in connection with the death and charges of a bias-motivated crime -- a felony.

Angie Zapata would have celebrated her 19th birthday last week...